Disney Port Adventure Excursions
There is nothing better than your first moment stepping on board a Disney Cruise Line ship and hearing the crew say "Welcome aboard the Disney Cruise Line!".
With Disney Cruises, you can set sail for Grand Cayman, cruise in Cabo, see history as you cruise at some Mayan ruins, take a Disney Bahamian cruise for a short winter getaway, take a specialty cruise to the Grand Cayman Islands, or embark on a cold-weather cruise to Alaska!
From ship tips to booking through Disney, we have all the cruise information that will help you, below! Get ready to set sail on the cruise of a lifetime!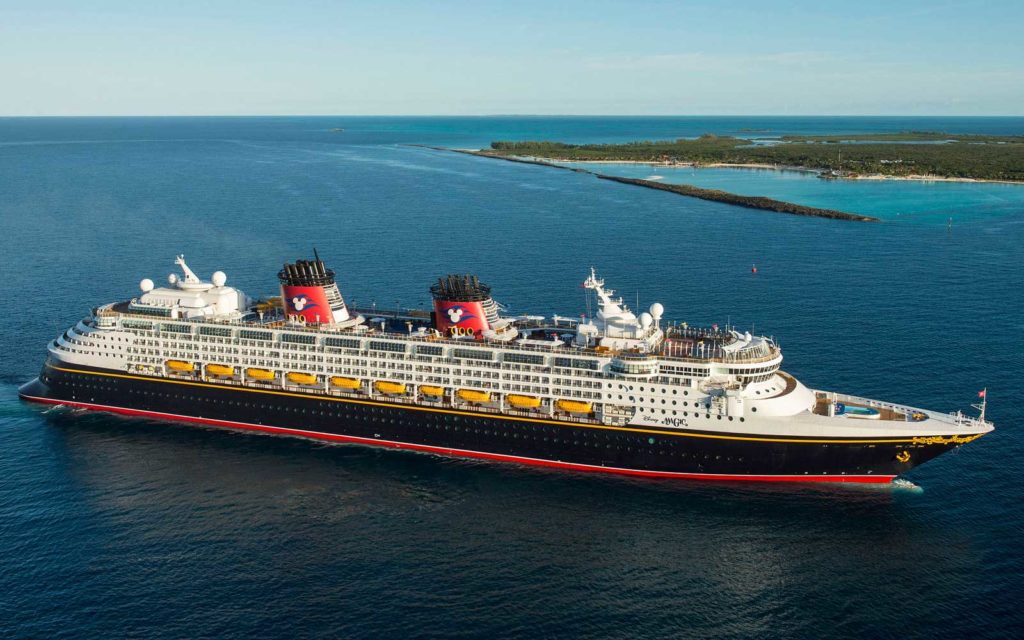 Did you know about Disney's private island? Castaway Cay is Disney's private island located in the Bahamas. Disney Cruise Line guests who are on cruises in the Bahamas and Caribbean will be making a stop at Castaway Cay. If you are on the Disney Dream, you will cruise around Castaway Cay, dock, and sink your toes into the white sandy beach, snorkel in the beautiful clear blue water.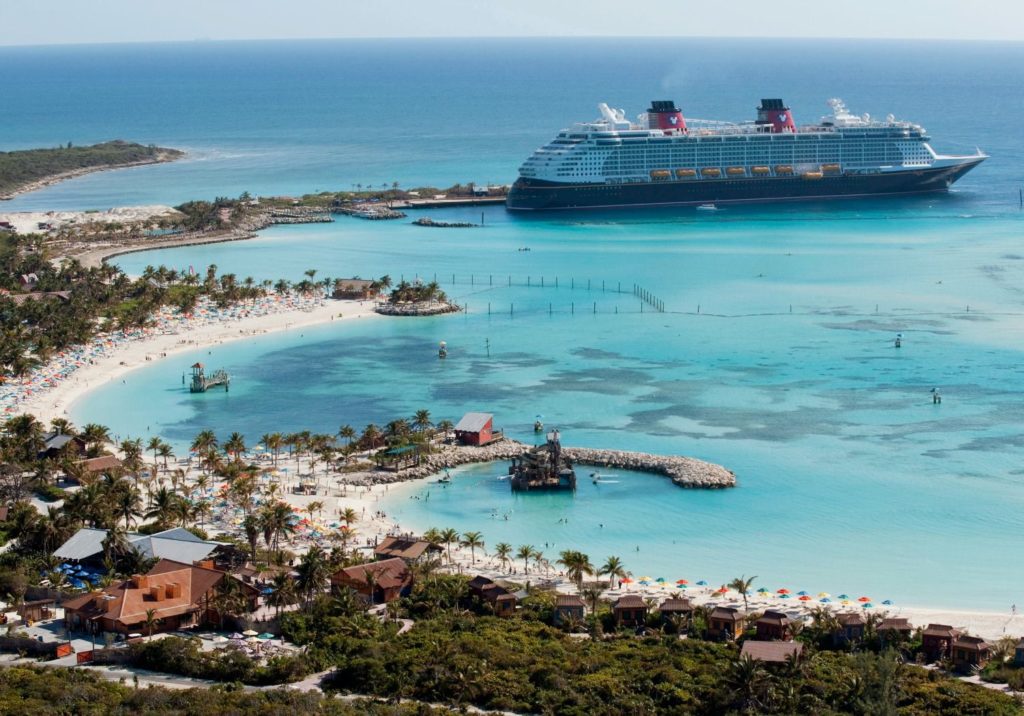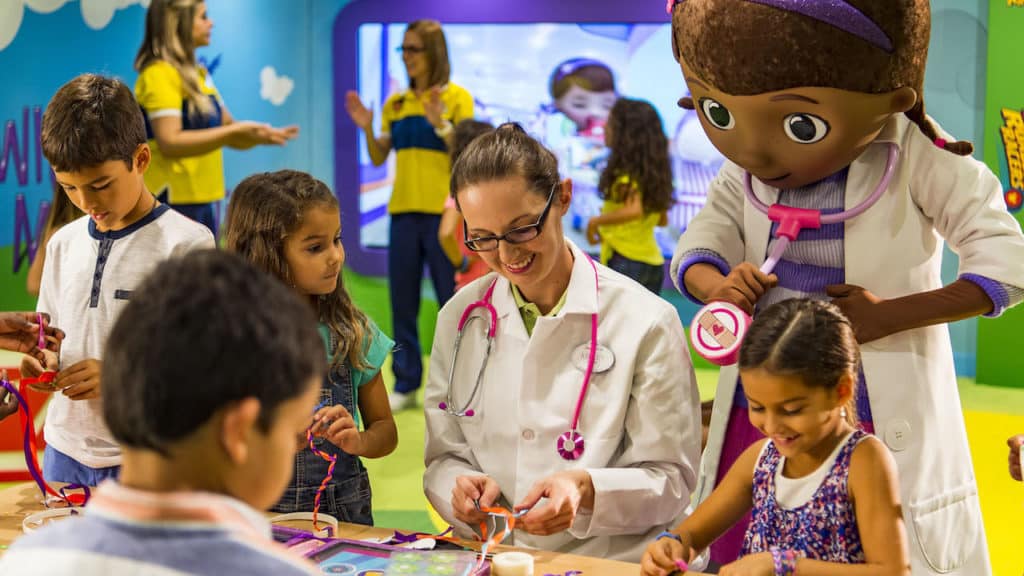 Disney Cruise Line Kids Club
If you have not sailed with Disney before, you will love the family-oriented mindset of Disney and choose from a host of character experiences throughout the cruise. Disney knows kids; The Disney Cruise Line has a Kids Club, many character meet-and-greets, various themed rooms and themed pools. Plenty of activities to keep your kids busy and happy all day long, every single moment you are onboard! Good luck peeling them away!
If you find yourself wondering "why are shore excursions more expensive?" it is because an excursion is an extra activity or trip you embark on once you reach a port of call. This can include adventures like zip-lining, jet skiing, a mountain hike, snorkel or scuba dive tours, taking a catamaran out for a sea turtle encounter, and other active, nature, beach and water adventures. Prices for excursions can arrange from a simple $12 butterfly garden visit to a more expensive vehicle or boat rental.
There are excursions for both adults and children. Children activities are abound; Kids Club continues even when docked! At Disney Cruise Lines, itineraries also feature special adults-only port adventures excursions, which is an added bonus for those traveling without small children, perhaps those on a more romantic getaway.
If you want to plan an excursion, you can purchase a ticket available throughout your cruise; Your excursions are arranged by Disney cruise lines. You can do this before you set sail or arrange it while you are on board, or even make the decision once you reach your port of call.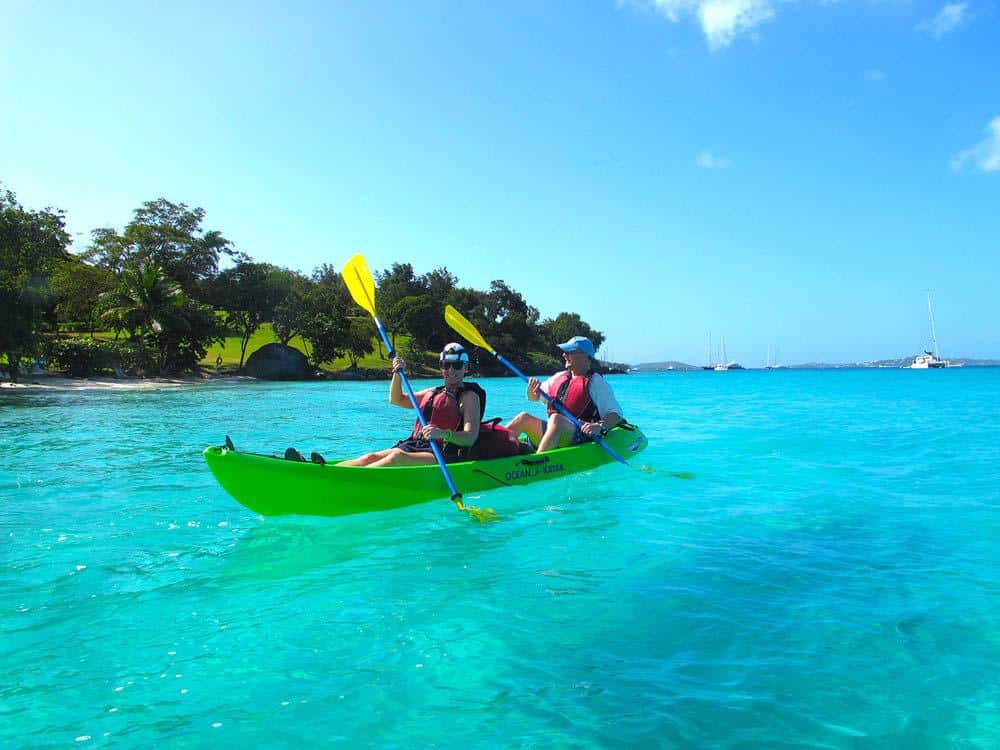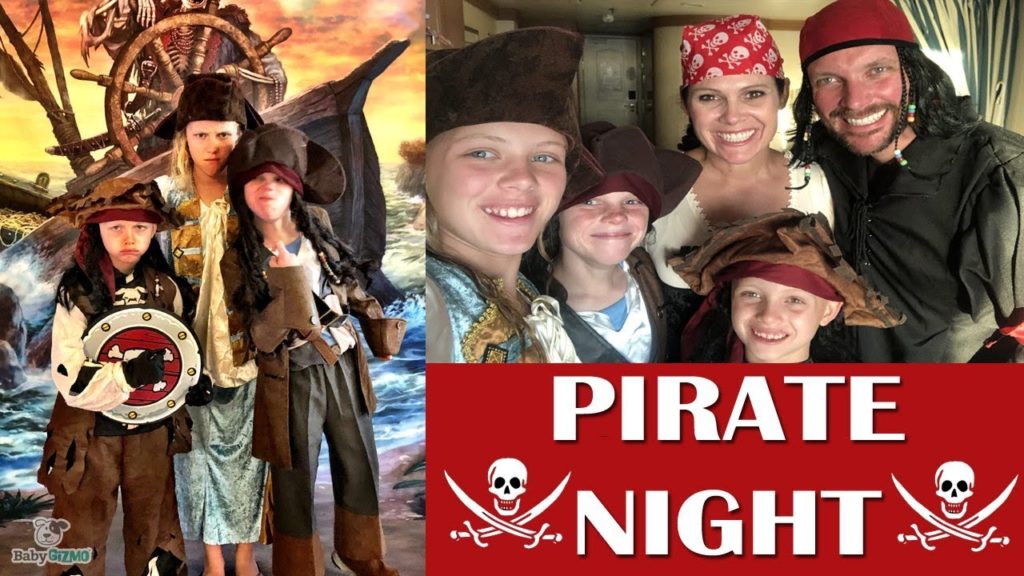 No Shortage of Entertainment Aboard Disney Cruises
There is absolutely no shortage of entertainment aboard the Disney Cruise line. Disney Cruise Line offers live musicals and theatrics, from Beauty and the Beast to Frozen the Musical – to Pirate Night! There are dance parties, fireworks, deck parties, character greetings, and plenty of lounges and cafes to hang out in! Some of the special events during cruises are set around movie releases. For example, when Wreck it Ralph was released, you could have dessert at Vanellope's, or when Ratatouille came out, you could have fine dining at Remy's! And of course, being Disney, a slew of Disney movies are shown on cruises. Family movies play during the day and more current releases will play during the evening.
Disney cruises are departing all year round. You can set sail on cruises during the week, those that depart over the weekend. There are many cruises of different lengths available, depending on how much time you have to travel. You can take a quick long-weekend 3-night/4-day getaway around the Bahamas, or depart on a longer 15-night cruise to the British Isles or Norwegian Fiords.
Disney offers a greater number of cruises during spring break, when many people find time to travel. But you can also cruise during the offseason, when you may have less people to deal with and find better deals. My favorite site to visit to look at Disney cruises at a discount is Cruise Direct. You may choose to cruise in November when it might be less busy; it may book up faster over holidays when most people have off from school and work, whereas as a cruise in January, after Christmas, would be one of the less expensive months, as everyone is back from holiday.
Holiday cruises are designated as "Very Merrytime Cruises", similar to Mickey's Very Merry Christmas Party in Walt Disney World. If you happen to travel with Disney Cruise Line during the holidays, on this Merrytime Christmas cruise you will enjoy all the Disney magic, plus the added magic of Disney during the holidays!
A Walt Disney World ® Resort can be a great place to stay before your cruise leaves, or after you get back, if you want to extend your vacation.
If this will be a first for Disney Cruises for you, and you are wondering about what to pack check out our Disney Cruise Packing List to help you get started. Whether it is a week before your cruise, or just days before your cruise, we can help you get ready to set sail with this ultimate Disney Cruise Packing List of everything from backpacks to attire and other cruise essentials.
Travelers rave after a cruise, typically. However, asked after the cruise if there is ever anything negative towards Disney, many suggest to Disney what to improve, and they do, as has come to be expected from Disney and their amazing customer service. A common occurrence is upgrades from Disney. This can be in the form of meals or room, or special touches, when customer service needs to make amends.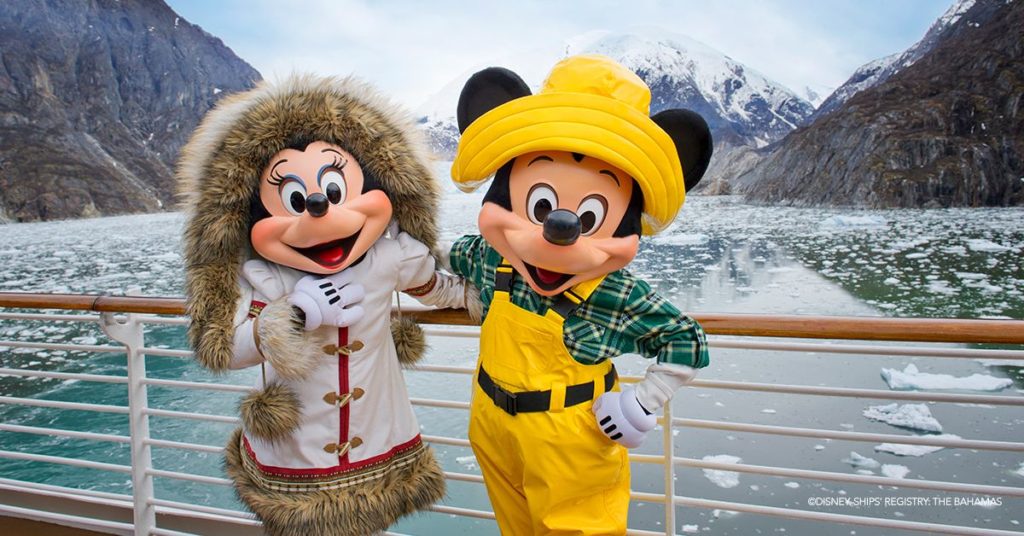 More Ways to Travel with Disney: Adventures by Disney!
I could write a novel about Disney and all the fun experiences I have had at a park. But did you know Disney also has an Adventures by Disney domestic/international guided trip service as well as the best Cruise Line there is?!
If cruises are not for you, and you are looking to stay on shore and further inland, look no further than Adventures by Disney. From your Disney fantasy cruise, perhaps you want to embark on The Adventures by Disney, which can take you from the Blarney Castle, to the glaciers of Alaska, all through Disney travel. You can plan count on Adventures by Disney to guide your family on an exciting vacation to almost anywhere in the world, as the guided tours are both domestic to the US and international as well.
Past Disney Cruise Guests Share Their Experiences
Previous cruisers can be helpful about all things Disney cruise line, by sharing their experiences. Just like you may have, I had heard amazing things about Disney Cruises. Luckily, former cruises talk about their shore and sea experiences, share pics from their cruises, lessons learned after many cruises, and other great information provided after they have cruised.
If you are not familiar with cruises, trust the people who are and keep reading below. One traveler told us a tale of booking the cruise as "a surprise birthday cruise for my older daughter who is turning 6, where everything was amazing". Another guest shared a story about "our first ever cruise aboard the Disney Dream in September" and gave "kudos to Disney" for the amazing time, as they were "impressed by my first Disney cruise!". 
And it doesn't seem to matter much what cruise ship they went on, there was always a great time had and things that were special about the Disney cruise! "If you have been a lover of all things Disney for most of your life, you will love to cruise aboard the Disney Wonder!". "Another great cruise on Disney!", says past passengers, happened onboard The Dream. Another traveler noted, "We went on the Disney magic 20 years ago and had one of the best travel experiences of our life!" Of cruise customers we spoke to, who recently completed a 7-day cruise aboard the Disney Fantasy, they say they "selected this cruise because our first itinerary was Castaway Cay", Disney's private Bahamian island and a huge crowd pleaser.
Booking a Disney Cruise Line trip is a great vacation gift for a recent graduate, for a family trip holiday present, for a birthday gift, retirement present, and more. Every reason you can come up with to book a Disney cruise is the right reason!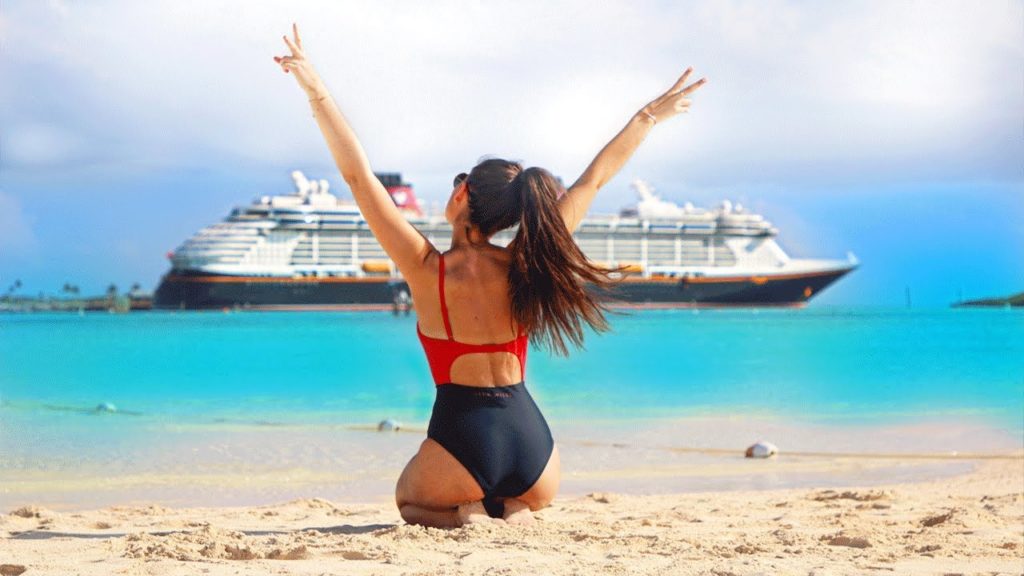 How to Book a Disney Cruise
Cruise specialists are available to give you their picks for outstanding Disney cruises, best dates for travel, how to get those younger travelers for free onboard. They can help you book shore excursions or optional port excursions, and basically guide you through Disney cruise line policies, to help you get the most out of your money and your trip.
Should you spring for Disney cruises? Before you hand money to Disney for a cruise, ask your carrier for information about their cruise / vacation rate, as this varies from cruise. Often, on cruises of 4 nights or longer, you can receive a generous booking discount.
Disney Cruise Tips and Info.
The current Disney Cruise Line ships are the Disney Magic, the Disney Wonder, the Disney Dream, and the Disney Fantasy.
All of these ships depart from Port Canaveral, in Florida.
Disney is the only cruise line to have unique parties featuring everyone's favorite Disney characters.
If you are staying at a Disney world resort hotel before your cruise, you can arrange transportation from the Disney Resorts to the cruise ship.
You can rent daily cabanas at Disney cruises, poolside, or when the ship docs to shore.
The dress code for night is cruise casual – no swimwear however.
If you are wondering if there will be children at all events, the answer is no; There are adults-only areas of the ship. There are also adults-only port adventures excursions.
On the first day of your cruise, you will have a lot to look forward to! While some don't need an itinerary, I will always lean toward sticking with organized agendas. Each cruise is specially curated just for you.
Don't fret; If an item is missing after your cruise, access the email to speak to a customer service representative to locate your item with the lost and found.
If you are looking for advice about port boarding or docking, the crew and staff are very knowledgeable and can answer any questions you may have.
If you purchase an all-inclusive package, all meals are included with your cruise.
Do I want a window at my Disney cruise room, and how can I get one? Having a room with a view has been known to help if someone experiences sea-sickness, but also, it is just nice to be able to see the ocean from your room, not that you will spend much time in it with all the fun activities to partake in.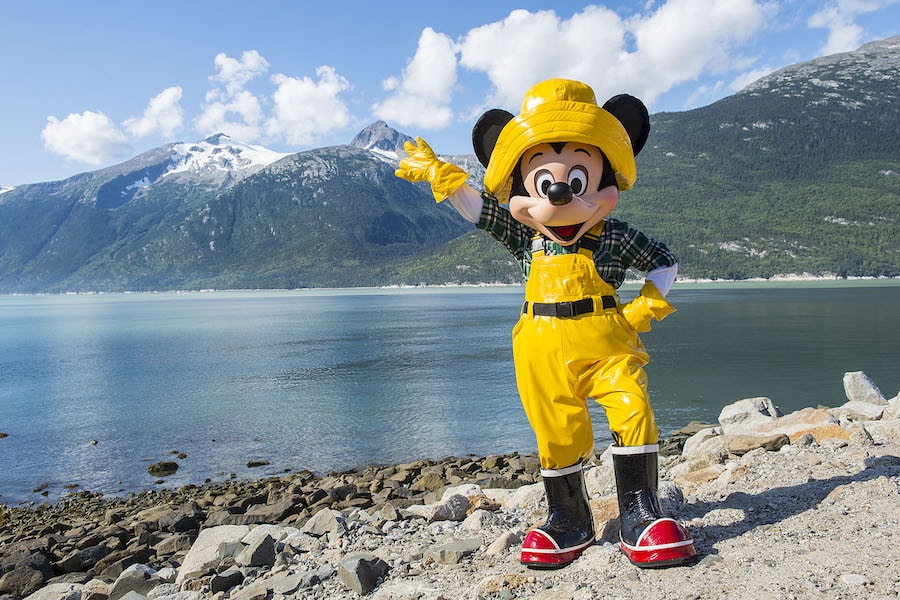 Disney Magic Aboard the Disney Cruise Line
Getting excited about a Disney cruise?
From your Disney fantasy cruise of your dreams, to reality, what is amazing about Disney cruises is – everything! – from the ports of call, the excursions offered, the unique character meet and greets, to fantastic entertainment, Kids Club, not to mention the amazing cruise photos, and so much more! You will get the most out of your cruise, for sure, if it is a Disney cruise! Disney certainly has a ton of organized events planned every minute of the day while onboard. There is nothing better than sailing aboard Disney, magic all around you!
This is my favorite booking site for all things Disney: Cruise Direct. (Please note that I make NO commission from Disney! This is my opinion.) You can of course book through Disney, but sometimes you will get a better offer if you book through Cruise Direct.
The dream-makers at Disney are always out-doing themselves. Sometimes it's hard to imagine one trip can be beat… but then it is! This is all thanks to the team imagining up the adventures at Disney Cruise…Someone at Disney is cooking up the next fun Disney Cruise Line event right now!