Best Packing List For Disney Cruises
Cruising with Disney will be one of the most fun experiences of your life! But before you set sail on a Disney Cruise, make endless memories, bond with your travel buddies over high-seas fun, ensure a well-prepared trip by checking off every must-have box on this essential Disney Cruise pack list. Whether you are a Disney veteran – and an overpacked because you want to bring it all! – or a Disney cruise newbie, here are some time to help prioritize what to put in those bags.
To get you thinking about packing as you're going on you first cruise, or your 20th, this Disney issued, essential to your cruise packing list, will list all you need so the prospect of packing is not overwhelming. Packing is still very stressful if you aren't sure what to bring, but with this list, you can be worry-free, that you have everything you'll need! Refer to this packing list for your cruise as a guide for all the "cruise approved" tips on packing and preparing for a Disney cruise. This article on packing, our Disney specific list of essentials, will hopefully guide you on you way. Every category of our cruise packing list will make packing and going on a Disney cruise easy and fun! Below you may even discover some things about a Disney cruise you didn't know!'
If the thought of packing is making you cringe, or you are a little obsessive about packing, this Disney packing list will help quell any jitters about forgetting what to pack. We made it easy for you! If you are going on cruises with adults, or will cruise with kids, we can help you worry less about the bulk of your packing for a cruise for every age group. Whether you have cruised with Disney before, or never sailed with Disney, refer to this list or piggyback and use it to start for your own list, a version of my packing list.
Bottom-Line, Must Pack Items for Any Disney Cruise Line Vacation
If you are like me and have a passion for all things Disney, the dream for Disney vacations is always on your mind. The following items on our cruise packing list are the must-have items to pack for any Disney Park vacation, not just for a Disney cruise line vacation.
Here are the absolutely 100% essential items everyone in your Disney cruise travel party will need in order to board any Disney Cruise vessel:
Passport or Birth Certificate, ID card
Travel documents
Health insurance cards
Important phone numbers of who you may need to reach in case of an emergency
Credit cards/ cash
Disney Vacation Club membership card (helpful for discounts onboard!)
The Essential Disney Cruise Pack List
Clothes
shirts
shorts
jeans
formal wear
dresses, khakis/polo shirt
underwear and socks
jacket
swimwear and coverup
pajamas
shoes, flip flops
Personal Items
Contacts
Glasses
Water bottles
Vitamins
Medication (headache, stomachache, allergy med, motion sickness medication, prescriptions)
First aid kit
Camera
Wallet, cash and credit cards
Disney Vacation Club Membership Card
Phone, Charger
Extra snacks
Backpack
Hat
Sunglasses
Toiletries (toothbrush, floss, hair brush, hair care items)
Makeup
Sunscreen lotion, after sun lotion
Sanitizer and hand wipes
Disney Extras
Pirate costume for Pirate Night (on every cruise!)
Run gear (ifyou are running the Castaway Cay 5k)
Autograph book (for character meet-and-greets!)
Fish extender
Disney trading pins
Mickey ears
Cabin door decorations (so you can easily find your room!)
Disney Cruise Line Dress Code
It's a good idea to review the Disney Cruise Line dress code before packing. Disney's official dress code can be found here. Basically, you should be most concerned with getting the dress code right for dining, as swimsuits and super casual clothes are not allowed for dining. At certain restaurants there are stricter dress codes where cruise casual is not allowed, to go with the more elegant atmosphere of the restaurant. Shorts and tee-shirts are fine (this is referred to as "cruise casual") at many of the dining establishments on board; tanks tops and swimwear are not allowed at any dining location. They also recommend packing a dress for women and pant suit for men for the semi-formal dress-up nights. (Remember to take advantage of the onboard photography services during semi-formal nights!). Finally, if you are a princess, you will probably want to pack your gown! Wearing a gown on Disney cruises is "cruise approved"!
If you are traveling around the Christmas holiday you will get to experience the Very Merry-time cruise on the Disney Dream! Packing some holiday themed clothes for a cruise for Christmas would be a great idea!
Children Packing List for a Disney Cruise
If you are packing for kids, be sure you use the list above, which applies to everyone, plus don't forget:
Baby bottles
Formula
Cooler for breastmilk (this is the only way you are allowed to bring a cooler onboard)
Baby food
Pacifier
Diapers and wipes
Travel stroller
Collapsible crib (Ask the cruise if you can rent a crib – you may be able to!)
Sippy cup
Special toy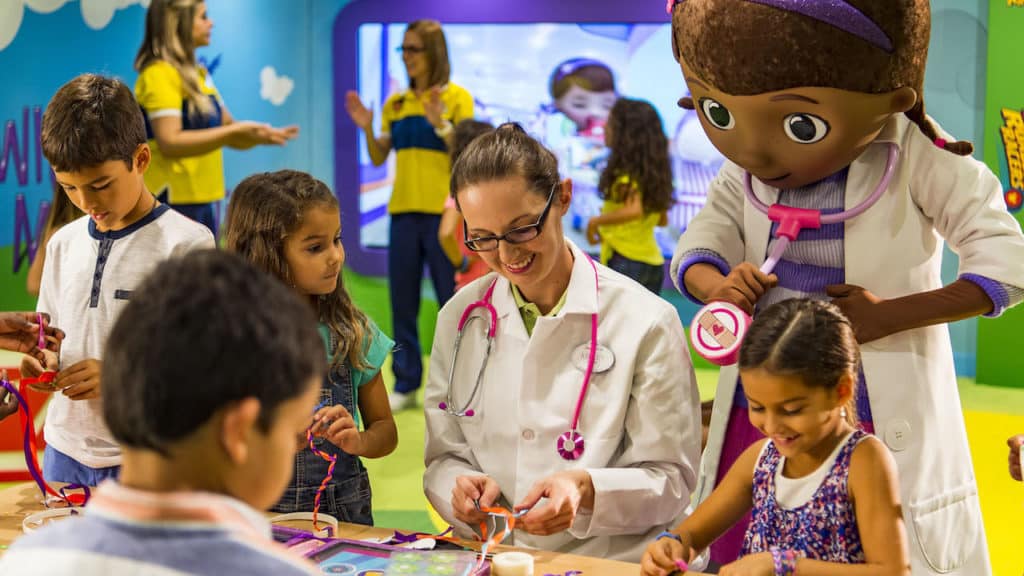 Disney Cruise List Pro-Tips!
Here are some of the must-haves in my ultimate packing list for a Disney Cruise Line adventure!
It's always a good idea to wear Disney themed apparel, and show your love of Disney!
Packing for a cruise is different from packing for other trips for a few reasons. The first day of your cruise, you will be without your luggage for a few hours while a concierge takes your luggage and moves it to your room. So you will be left without it for your first few hours onboard as it makes its way to your room. Be sure to pack a backpack or small bag within anything you might need within those first few hours on board.
Use packing cubes to keep all of your items compartmented for ease in finding what you need. Cubes keep your suitcase nice and neat. You can put all the bathing suits in one spot, socks in another, underwear in another, and so on. Packing them is simple. Cubes make packing and unpacking a whole lot easier.
The items you will want to pack most of are cruise casual attire, teeshirts, shorts, swimsuits. One great item you may want to bring is a small retractable clotheline. Often you are at the pool and coming back with wet clothes. Having a line to hang wet suits is a great idea. Most people swing it along the bathroom or along the shower rod.
If you are packing for another adult for a cruise as part of a surprise gift, make sure you pack all the necessities they will need too! From their personal hygiene items, like contacts and eye glasses, to their passport, IDs, shoes, clothes and everything else on our packing list.
If your little one has a special Disney plush they'd like to bring along to keep them company or let them sleep, stick to one friend; keeping track of multiple stuffed animals could be tricky, plus there are so many shops on board to purchase new toys!
Always cruise with a small first aid kit. Although there are medical areas on board it's a good idea to have your own stash of band aids and simple first aid that might be needed in a quick fix. Bringing a first aid kit on the cruise as a precaution is always a good idea. Of course, these items can also be purchased on board in a pinch (although you will get that extra fee for the Disney brand).
If at any point during your cruise you need to purchase an essential item, there are plenty of places onboard to buy pretty much anything on this list.
If you plan to make some purchases while on the ship, it's a good idea to leave a little room while packing, or to pack a foldable, expandable bag that you can take out and use to carry extra items home.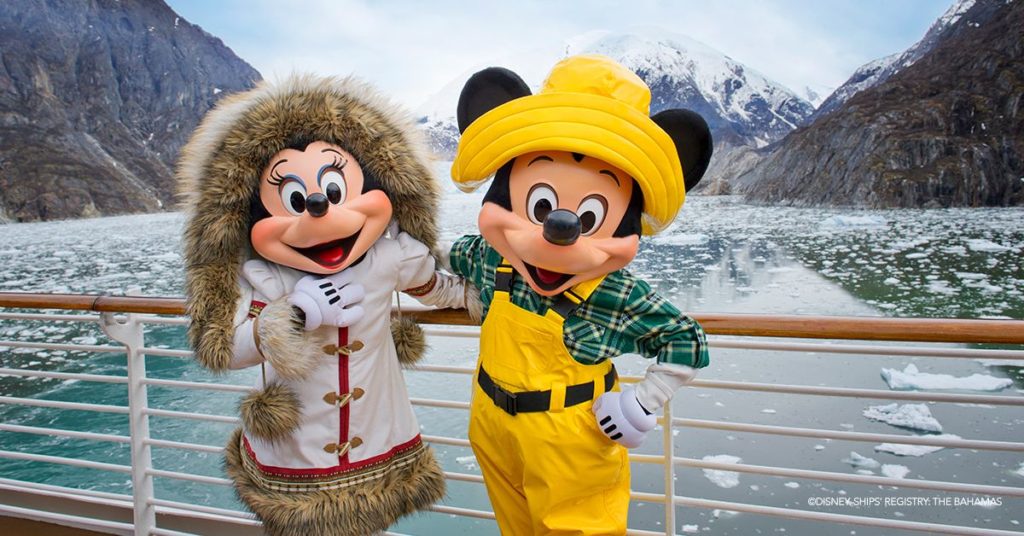 Disney Cruise Line Cold-Weather Cruise Packing List
A cold-weather Disney cruise is very different from other cruises because of, well, the weather! If you are about to cruise aboard the Disney Wonder, you are headed on a cold-weather cruise! The Disney Wonder travels to Alaska! You will want to pack a bit differently for a Disney cruise that is headed to a cold weather locale. This section of the list are some cold-weather cruise things a few may consider essential to a cruise packing list, while others who prefer to travel light will keep this off their list:
Layering clothes/ tops
Coats
Hats, gloves, mittens
Sweaters
Thermal underwear/leggings
Jeans
Warm socks and boots
Sweaters
Warm pajamas
Formal dress-wear
Ultimate Disney Packing List (Detailed / Printable)
Disney Cruise Packing FAQs
Still concerned about packing for a Disney cruise? Don't be! Here is a list of FAQs about packing for a Disney cruise:
How to Book a Disney Cruise
Booking through Disney is easy, but I also like to speak to a travel expert at Cruise Direct, who are super knowledgeable about Disney cruises – and always have the best discounts.
You can book an excursion through Disney before the trip begins or while you are onboard. Many of these are more active, so if you plan to hike, pack yourself more than just flip flops, for example, so make sure you also think about what excursions you might like to go on as you pack footwear for a Disney cruise.
Whether you cruise aboard the Disney Fantasy, cruise aboard the Disney Magic, or cruise aboard the Disney Dream, here are our thoughts on packing for the best Disney cruise of your dreams! Each of these ships is headed to Castaway Cay, Disney's private island, so these are warm-weather cruises, and you should pack like you are headed for a cruise to the Bahamas!
Don't forget to smile while packing!… You're headed on the Disney Cruise Line vacation!
The magic of Disney is just around the riverbend! Your Disney packing list has you all set to sail now! Have a magical trip!
We hope you have learned the differences in the importance of packing for a Disney Cruise Line trip as opposed to a trip to the parks! Thanks for reading the packing list! At the end of the cruise or when you return from the cruise, send me your review of the Disney items on our cruise packing list, let me know if you had any addition to your cruise list.