Best Disney Subscription Boxes
Looking for a way to keep the magic alive between your Disney vacations? A fresh box of customized and surprise Disney items delivered every month should do the trick! You won't find more fun in a subscription service than these best Disney subscription boxes, specially curated for you and for sale from Magic At Your Door, Mickey Monthly, Dreamers Box and Walt Life! Each Disney inspired monthly box is packed with officially licensed Disney merchandise!
Wondering about the subscription process? Here is everything about the subscription you need to know, all facts about the best Disney subscription boxes, containing the best Disney-based goodies you will ever receive!
Compare The Top 3 Disney Boxes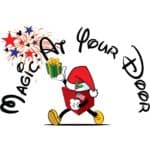 DEAL: 10% OFF ANY NEW MONTHLY SUBSCRIPTION – CODE: MAGICSAVE10
DEAL: 25% OFF ANY NEW MONTHLY SUBSCRIPTION – CODE: MAGICLIFE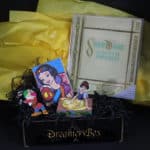 DEAL: (TBD) – CODE: (TBD)
Disney Subscription Box FAQs
How to Begin Customizing Your Disney Subscription Box
You can begin on each site by taking a "quiz" so they can make recommendations on a Disney Subscription box they think you'd like! My quiz was pretty accurate, and pointed me in the direction of the box I wanted to get. Each box will arrive unique, based on your preferences.
You can design the preferences within your subscription for gender and age, based on the purchasers. For example, you can customize your box so it is definitely kid-oriented, both boys and girls of all ages will love! For a princess fan, you can see what's available to customize or may come as a mystery item in the Disney princess subscription! For your first themed Disney subscription box, you may want to choose a basic for your first, to get a feel for what the boxes are like.
For Disney fans who are "extra", we suggest a deluxe box, that is a subscription for 2-3 additional items. These were nice for those interested in a Disney monthly subscription because they just cannot get enough Disney in their lives!
Being huge Disney fans ourselves, I customized my box to have a little something for me, as well as for my kids. I waited in anticipated with my daughters for our first box to arrive! Who am I kidding, my husband was waiting too! We actually tried one box from each subscription so we could get a feel for what each offers and the differences between them. They all were a nice price for my liking. Since we are frequent Mouseketeers, we built a deluxe box to meet our needs. The boxes were chock full of Disney surprises, and there was something for everyone in the family. This was a real treat!
Disney Subscription Box Facts
Although not officially licensed by Disney, these are of the best Disney subscription boxes full of goodies that bring the magic of Disney straight to your door, almost as if you were on a vacation to Disney, purchasing Disney official themed merchandise yourself!
Similar to every other subscription, you will receive a message once your order is ready and being shipped.
You can purchase one singular box. Or you pay monthly for a 12 box subscription, with the option to cancel the subscription at any time prior to it shipping. If for any reason you aren't happy, or maybe you need to skip a month, visit the website, then "my subscriptions" and click "cancel subscription".
Still Searching for the best Disney Subscription Box?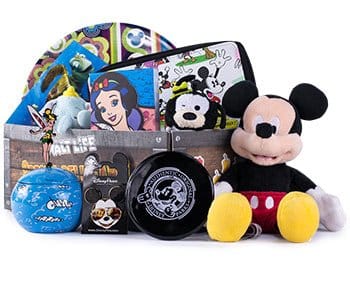 To shop for a subscription from these top-rated Disney subscription box services, Walt Life, Magic at Your Door, or Mickey Monthly, click the links which will take you to each site to check out their individual monthly subscription boxes full of authentic, original Disney treasures.
From a little town, to a kingdom far, far away, these best Disney Subscription boxes are a great way to brighten up your days (particularly in this historical, unprecedented time where we are all socially distancing and may not have the next trip planned)! You can have a monthly subscription sent yourself, or have a monthly subscription sent to a friend! Full of collectibles and goodies by Disney, and to their preferences, a Disney subscription box will make its way to you to bring some magic of Disney in their lives! For other subscription boxes, like the best subscription boxes for kids, try TheBestSubscriptions.com.